Perviz Heyat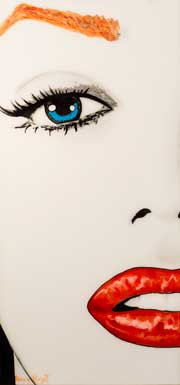 Perviz Heyat is a multimedia artist and a professional photographer, currently lives in Winston Salem, NC. His studio is located here in downtown area.
Originally from Istanbul, Turkey, he received classical training from Professor A. Sumer of the Istanbul Academy of Art, who was one of the foremost impressionist painters in Turkey at the time.
Perviz had several exhibitions in private galleries in Istanbul before he moved to the United States in 1982. He has exhibited his paintings at the local galleries in Wheeling WV and Harrisonburg VA where he spent most of his stay in the US. His paintings were also featured in the Sony Pictures Classics release, Whatever, which debuted at the Sundance Film Festival in 1997. When he lived in northern Virginia he had regular solo and group exhibits in Washington, DC at the Studio Gallery, and in Manhattan, New York, at the Phoenix Gallery between 2002- 2011 time period.
Perviz moved to Winston Salem in 2011 and started experimenting with new styles and discovering new techniques for his new paintings. His current paintings are modern take off from a realistic genre. Combining "pop art" style paintings with epoxy-resin coating creates a unique effect. Currently he exhibits his paintings at the local galleries in Winston Salem area; he joined the Artworks cooperative in 2015.
"When it comes to art, I believe in complete freedom of expression with no rules or regulations. We also need structure to orient ourselves with our physical world. For that reason we have also invented a tool called "science". I suppose that these two opposing forces both necessarily part of being human come together within each person, making him unique. I believe that every person has art within him. We use art every day, but take it for granted. We do not see that we are using art when we select a new design for wallpaper or decide which tie goes with a suit, what kind of makeup to wear or hairstyle to have. It is all art and it makes us who we are as individuals. Without it, we would be just like machines."
Email: pheyat@gmail.com
Artworks Exhibits: February, 2016
| | | |
| --- | --- | --- |
| Bicycle | High Heels | Coltrane |
| Click on image for a larger view | Zebra | |