Artworks Gallery 25th Anniversary Exhibit
December 4, 2009 - January 2, 2010
Opening Reception: Friday, Dec. 4, 7-10 pm
Artworks Gallery is celebrating its 25th Anniversary with an all-members exhibit, including a showing of works by the 24 members reproduced into a set of notecards that will be for sale.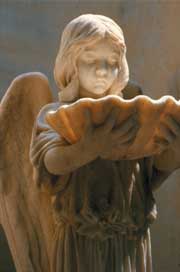 Begun in 1984 by Tenley Shewmake, Artworks Gallery was the first co-operative gallery in Winston-Salem, run for and by artists members. It was the second art venue to locate in the Trade St. Arts District, on 7th St., in what is now the Patina Shop. It is currently in 564 N. Trade St. on the corner of 6th St.
Artworks Gallery has had over 275 group, two-person, and solo exhibits over the past 25 years. The original members of the Gallery to show in the first exhibit May 18, 1984 at 215 W. Sixth St. were McDonald Bane, Linda Bell, Laurie St. Claire Burger, Tory Casey, Patrick Clancy, Martha Dunigan, Alix Hitchcock, Lea Lackey-Zachmann, Jim Lankton, William Mangum, Irmagard Mezey, Billy McClain, Jean Parish, Doris and Miska Petersham, Ben Rouzie, Ida Shen, Mitzi and Ed Shewmake, Tenley Shewmake, Beth Sutherland, Roberta Tefft, Beth Gillette, Philip Link, Yvonne Peterson, and Arcenia Davis.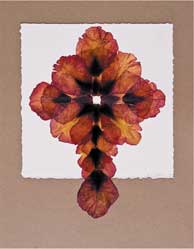 There have been many changes in the membership, but the overall structure remains the same. There is an elected board and several committees, all exhibiting members. New members are juried in by the membership, and everyone pays a monthly fee to pay for the rent. A 1/3 commission is taken from sales to help maintain the gallery, and members plus volunteers help sit at the gallery to keep it open for regular hours.
All members have the opportunity to exhibit every year with additional opportunities to be in the group shows. Each artist can determine what and how they choose to exhibit. This freedom to be in charge of their own exhibits, along with the camaraderie with fellow artists, is the reason for the success and longevity of the cooperative.
The opening reception is Friday, December 4, 7-10pm. The exhibit will be open for the Gallery Hop.
The exhibit and reception are free and open to the public.
Kimberly Varnadoe, "Savannah Angel", emulsion lift, 6" x 4"
Faye Collins, "Peony Gauguin," collage, 12 1/4" x 9 3/4"
Click on image for a larger view.